High School Seniors Essay
Jasman
S.Sep 25, 2017
Today, students are applying to more and more colleges every year as acceptance rates all over the country continue to slump. As a rising senior in high school, I'm currently undergoing the admissions process. In between assignments, an internship, and ACT prep, I'm currently working on college application essays. When the CommonApp essays were released on August 1st, my parents went into attack mode.After being in the drafting process for about a month now, I have managed to learn a few things about it.
Use Your Voice
It is essential to let colleges hear your voice in your personal statement, not your resume. Your essay is in essence, a "Why me?" statement. Something about you needs to resonate with the application reader in the office. It can be your humor, literary prose, or unique fascination with the history of snails. Something has to set you apart from the pack. Talk about why you love reading poetry on a rainy day and how it makes you feel. Talk about the activities that make you whole and how they've helped you find what you love. Talk about something that only YOU could talk about. Make your essay about who you are and who you've become. Application readers should be drawn in by your essay because it's unapologetically you.
Start Early!
I started working on my application essays in late August, but I wish I had started in July. It's important to finish your personal statement or CommonApp as early as possible, by mid-September/October is ideal so you have time to work on your supplements. And if you're like me, you have a lot of supplements to write. It's definitely a long, stressful process but it's important to stay motivated and determined because if you don't, it'll reflect in your admissions. I've set aside around two hours every day to work on my essays, because my best thoughts don't come out immediately. Some people can put pen to paper and think of everything on the spot; it depends on who you are.
Brainstorming Is Essential!
Don't draft and scrap your essays and then redraft. Every essay might not be good, but there is good in every essay. Save the drafts in separate documents in versions so you can see your previous thoughts. Glancing over the essay with fresh eyes can sometimes really help with your perspective on your writing. I have work that I thought I didn't like when I wrote it, but I slept on it. When I woke up I reread it and realized it wasn't great, but there were some key thoughts I could take from it.
Get Feedback
Get a second set of eyes to read your essays, always! The counselors at school are usually a great resource to edit essays as well as English teachers, your recommenders, and parents. Take their feedback, but sometimes you'll face so much feedback that you'll be overwhelmed by the new stylistic change in the essay. The final say of what to incorporate into your essay is ultimately up to you. The most important thing is to not let your work lose your voice!
Finish the CommonApp First
Focus on the CommonApp first and then college-specific essays. If you really love your first-choice school, make sure the school knows that. Your college-specific essays shouldn't be something where you can change the name of the college and still apply. Visit the campus and talk about specific things you observed on your visit. Talk about what you love about the school and make sure it is specific! A supplement is not "I love you" 30 times, but specific details that lead us to love a college. My love for a college should come across through descriptive writing and sensory language.
When you write your essays, think about your activities, talents, passions, and future goals to decide what you want people to know about you. You have one true chance to make a thoughtful, profound impression on others and if you write your essay truly about who you are and what makes you unique, it won't be wasted.
Every day I realize that I'm a senior. I know that probably sounds like a weird thing to say, but every day I have this enlightened moment where I say to myself "Whoa. This is my last year of high school. This is my last year of mandated public education."
When I wasn't a senior, I heard seniors talk about missing things about the place they live before they move, and this is something I've been consciously trying to avoid. I thought it would be easy, because the place I live is notorious for its lack of things to do. I'd bet that Murrieta is more exciting than a farming town in Nebraska, but if you only went by what you heard from the kids here, you'd think that this city is some kind of punishment. It really isn't that easy to stop those nostalgic feelings from forming, though, even this early in the year.
Despite my attempts otherwise, I've started to notice things that I really like and that will be different no matter where I move. They're usually just little things, like the Chinese restaurant with the sign out front that says "CHINESERESTAURANT" that serves amazing orange chicken. Or the fact that every morning on the way to school I see hot air balloons in the distance over the wineries. Or just the fact that I have a comfortable house to live in. When I go to college, I'm going to have to live in a dorm. I've stayed in the dorms of three different colleges for summer camps and programs over the years, and the thought of living in a dorm room just doesn't appeal to me.
It's not just material things that are becoming apparent, though. It's people too, like my family. Obviously, I'll never lose connection with my parents, but after next summer it's going to be different. It's something that I look at with a good mix of apprehension and eagerness. I've always been excited to live in my own place, have a job, and earn my own money. But it makes me sad to think that this is the last chance I have to spend a lot of time with my parents and family. Have I taken full advantage of the time I've had? Of course it's fun to think about being independent and responsible, but it's not fun thinking I can never go back.
And it's the people at school. I've mentioned before that we have a large student body. With the understanding that by June this campus will no longer be home to me, I realize that the people I see every day I will most likely never see again. I'm not really concerned about friends — we'll find ways to stay in touch — it's more the people who I don't yet know. At a school of so many, I can honestly say that I see a new face every day. It's a little weird, and it's a little depressing. I've had all this time to meet as many people as possible, and I do think I did a pretty good job of it, but there are still all these people I haven't met. What about those people? They've been there, but I haven't learned from them. I have so little time left to glean whatever I can from them — stories, experiences, jokes, whatever… I have a hard time not seeing them as a missed opportunity.
Every day the future becomes more real. The idea of college and life after college becomes less of an intangible fantasy and more of a hard reality.
Need Money to Pay for College?
Every semester, Fastweb helps thousands of students pay for school by matching them to scholarships, grants, and internships, for which they actually qualify. You'll find high value scholarships like VIP Voice's $5,000 Scholarship, and easy to enter scholarships like Niche $2,000 No Essay Scholarship, and internships with companies like Apple, Google, Dreamworks, and even NASA!
Join today to get matched to scholarships or internships for you!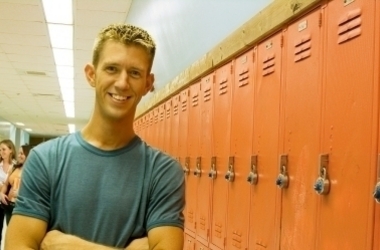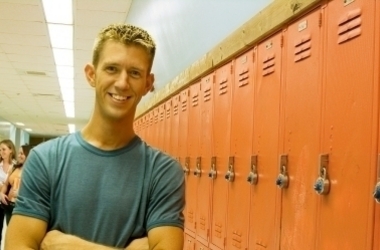 ---